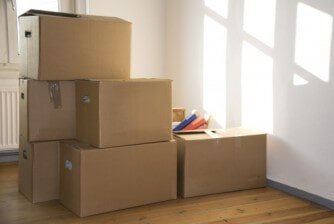 From packing up your belongings to saying goodbye to all of your friends and neighbors, moving is a big process. Of course, there are also all the emotions that often go along with moving: Sadness at leaving a place you have grown attached to, nervousness at starting a new adventure in an unfamiliar city, and stress at crossing off all the items on your moving to-do list.
A moving company can't take away your pain at leaving your old home behind, but they can help alleviate some of your stress. If you are looking for movers in Summit, NJ, to make your move easier, rely on the experts at Cusick Moving & Storage. From moving your large pieces of furniture to transporting your fragile artwork, we can make sure your belongings arrive at your new house safely.
Cusick Moving & Storage was first established as a business over 100 years ago, and we have been helping customers pack up and move their belongings ever since then. We are proud to serve as your local movers in Summit, NJ, and we also provide both long- and short-term storage services.
To receive a free in-home estimate for your move, give us a call at 1-866-775-9104 or fill out our online form.